"TLBC offers those who are passionate about hospitality and customer service, with the opportunity of business ownership."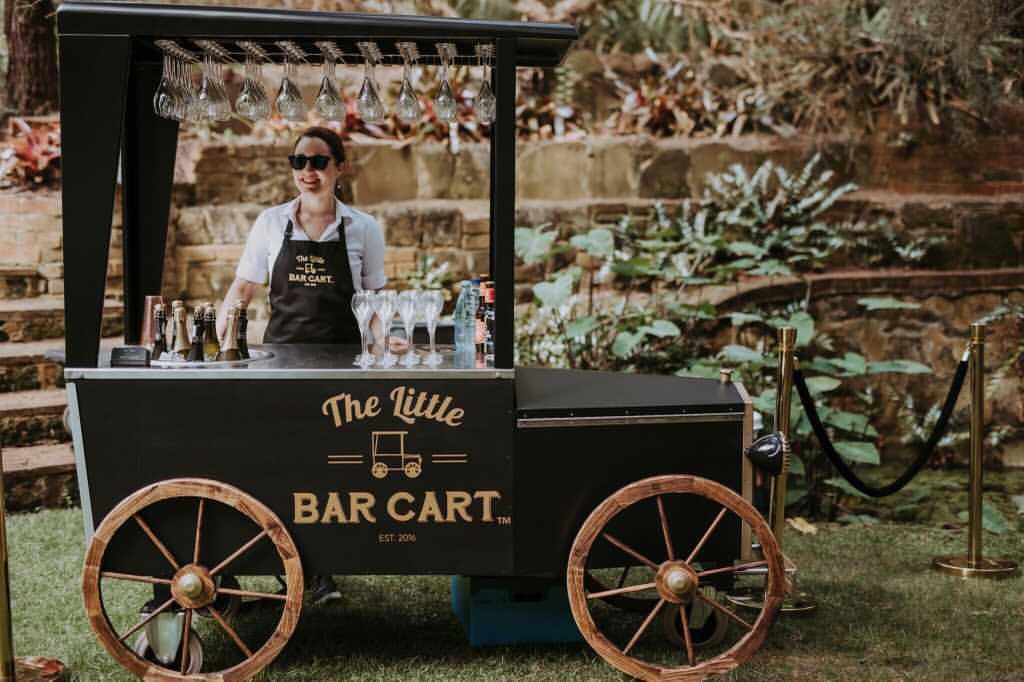 When you decide that TLBC is the flexible and exciting business concept you've been searching for, now is the time to turn your dream of business ownership into a reality!
To assist you in getting started, we offer you our wealth of operational knowledge and experience to guide you in setting up your TLBC business in your chosen locale. Our expert manufacturers will build your very own Little Bar Cart according to your color and design preference, while TLBC HQ will set-up your location website listing and custom email address.
Before you know it, you'll be on your way to your first event and will start to enjoy the benefits that come from operating a low-overhead service and hire business, and find yourself thriving in what you love.
Get started now on your TLBC journey! Please complete the form below and we will be in touch with further information about owning and operating your own Little Bar Cart.
LICENSEE EXPRESSION OF INTEREST FORM
More about The Little Bar Cart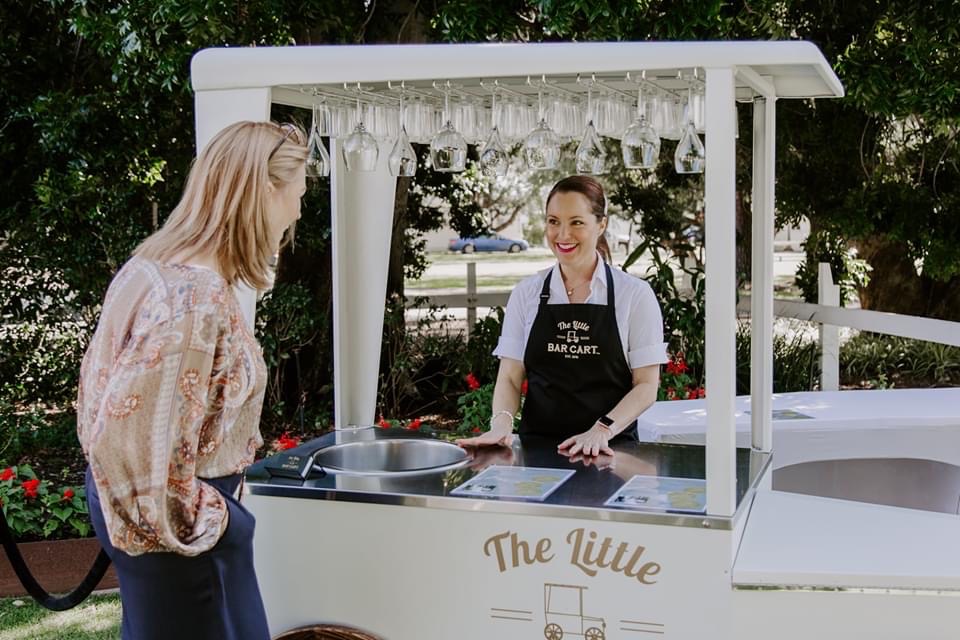 "To create an unforgettable hospitality experience for any celebration or event, delivered with class and sophistication.
Your imagination is just the beginning with The Little Bar Cart."
Strong brand following, now with 12 regions globally
Unique "first-of-its-kind" concept
Flexible working hours
No debtors, pay up-front structure
A proven business model with multiple applications
Attractive entry price with high profit margins
Great start-up assistance
No experience required – if you are passionate about hospitality,
we can train you in all you need to know to start your new career
Weddings
Engagements
Ceremonies
Receptions
Store Promotions
Corporate Events
Festivals
Brand Activation
Real Estate
Sporting Events
Race Track Hospitality
Music Concert
Breakfast/Brunch
Birthdays
Baby Shower
Bridal Shower
Fashion Shows
High-Tea
Fairs
Markets
Schools
AND MANY MORE…
Westfield Group
AMP Capital
Pottery Barn
Hawaiian
Linneys Australian Jewellery
Kailis Jewellery
The Body Shop
Lorna Jane
Hino Motors
Mercedes-Benz
Toyota
Aje
Perth Symphony Orchestra
Camilla
Bodhi J Spa Retreats
Lena Lu Bomboloni
Lancel Paris
Peter Sheppard Footware
KYK Hair
Green Wedding Shoes
Myer
Sephora
Spotscraft
AND MANY MORE…
"TLBC offers those who are passionate about hospitality and customer service, with the opportunity of business ownership."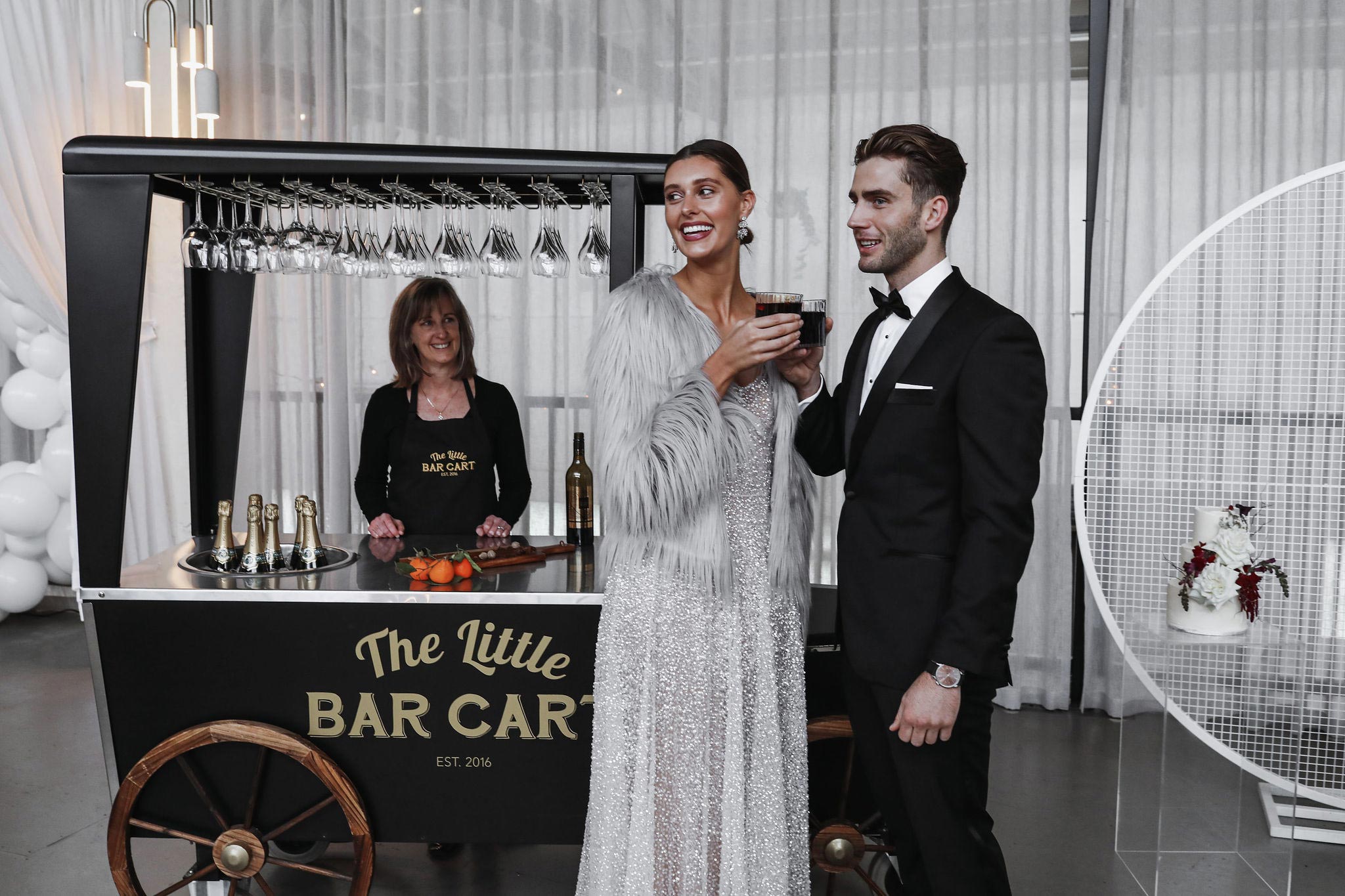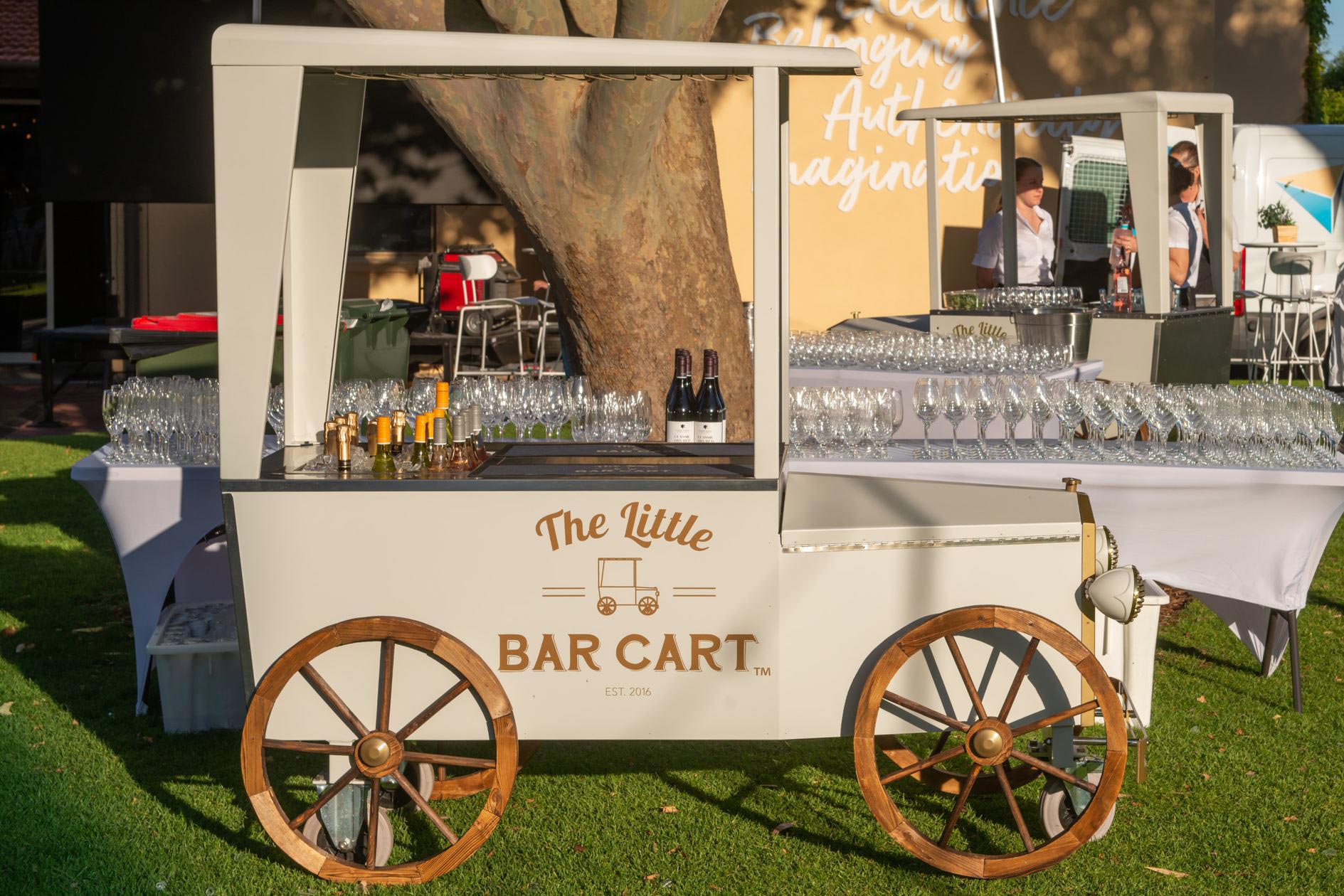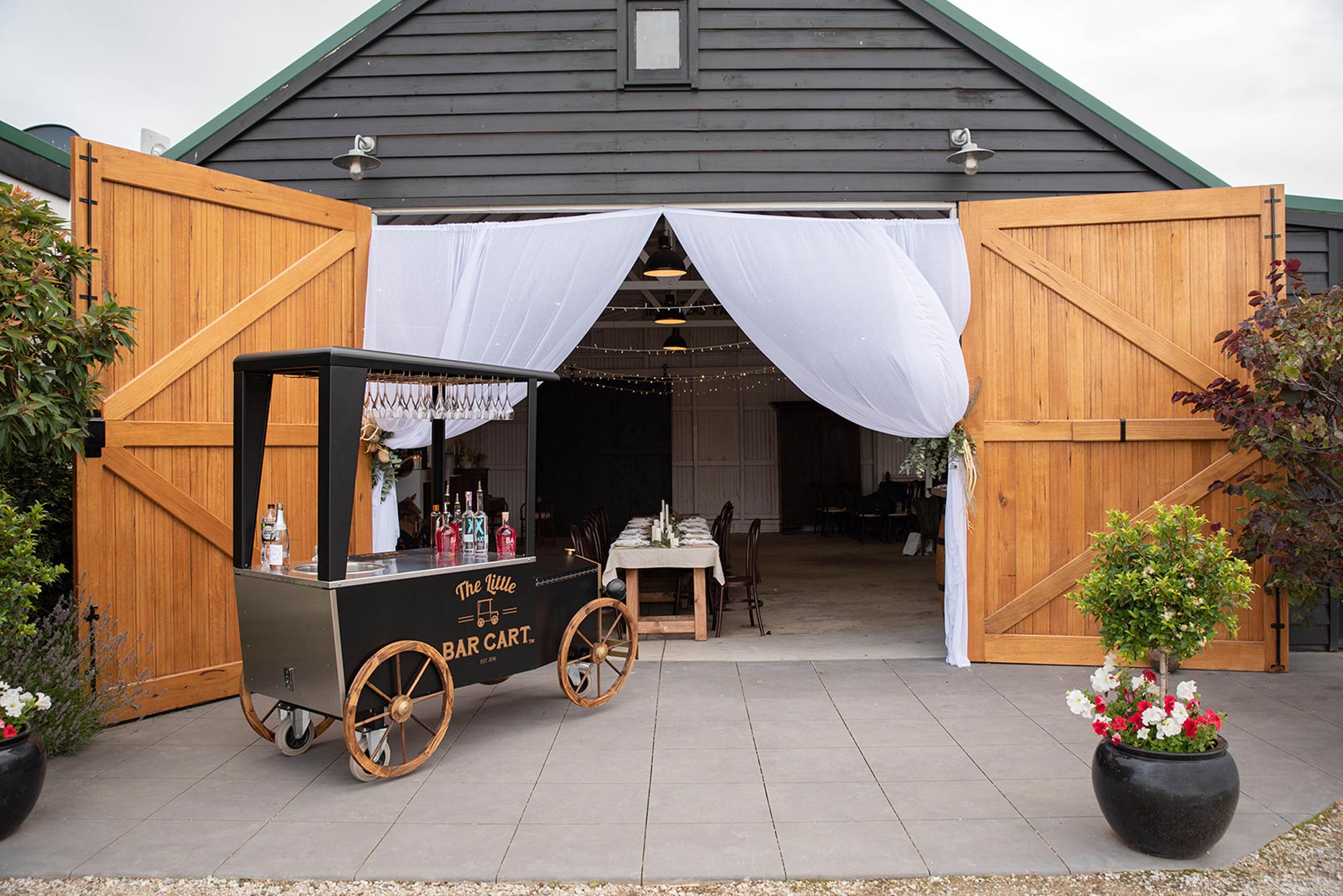 When you decide that TLBC is the flexible and exciting business concept you've been searching for, we will provide you with your own cart, a page on our master website and email address to get you started, plus, our expertise in starting and running your own TLBC business.
Before you know it, you'll be on your way to your first event and will start to enjoy the benefits that come from operating a lowoverhead service and hire business.
Once you have signed for your cart and chosen your color, we begin manufacture
of your own, hand-crafted Little Bar Cart.
The moment it is ready, we will pack it in a secure container and ship it to your door or nearest port. In the meantime, all you need to do, is get your administration and accounting procedures in place, and order your service equipment.
Then, think of some effective local marketing strategies, including creating your own social media profiles, and get ready to launch, benefiting from the strength of the growing TLBC brand.
High-Value Locations Remaining
Your region not listed? It may be available!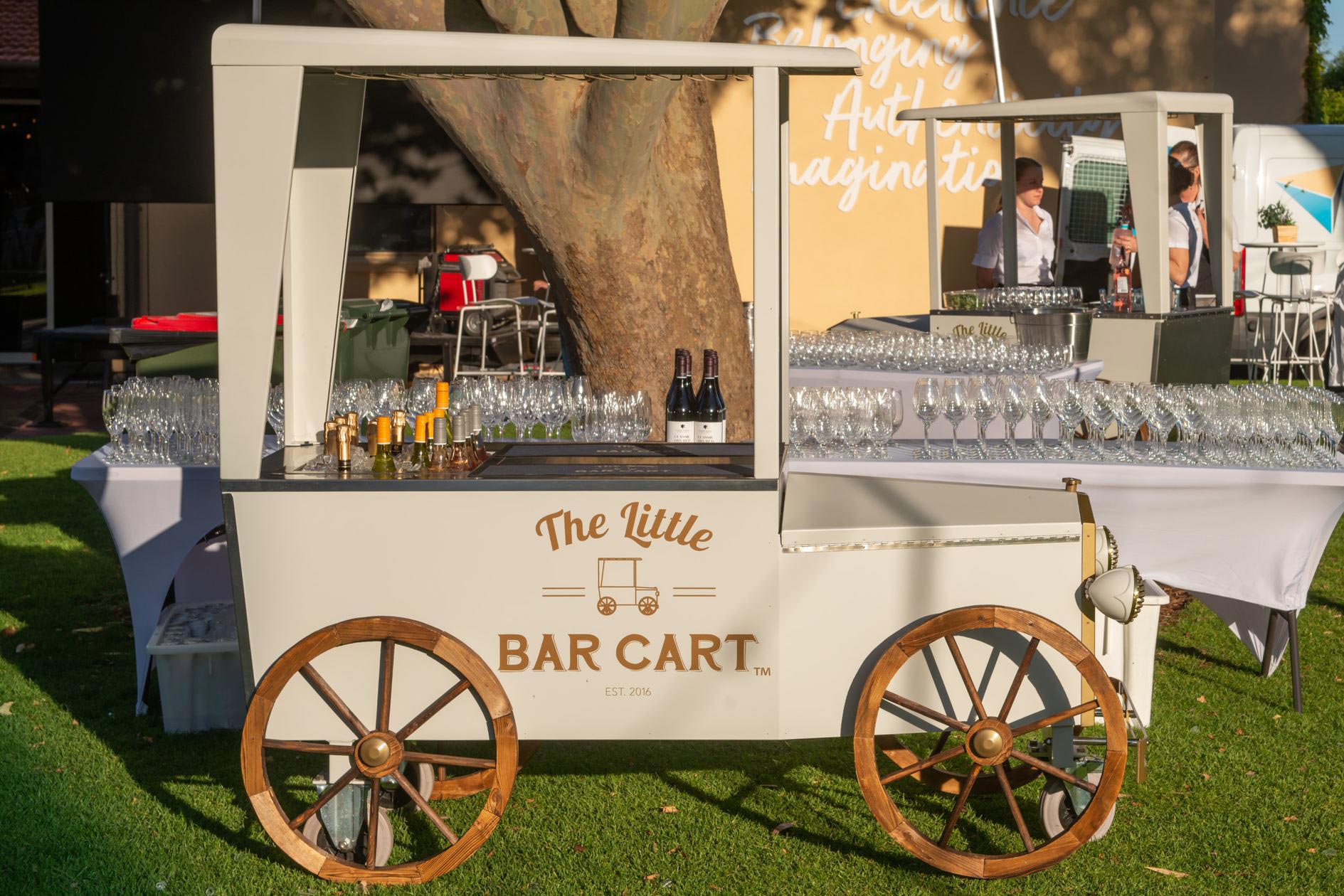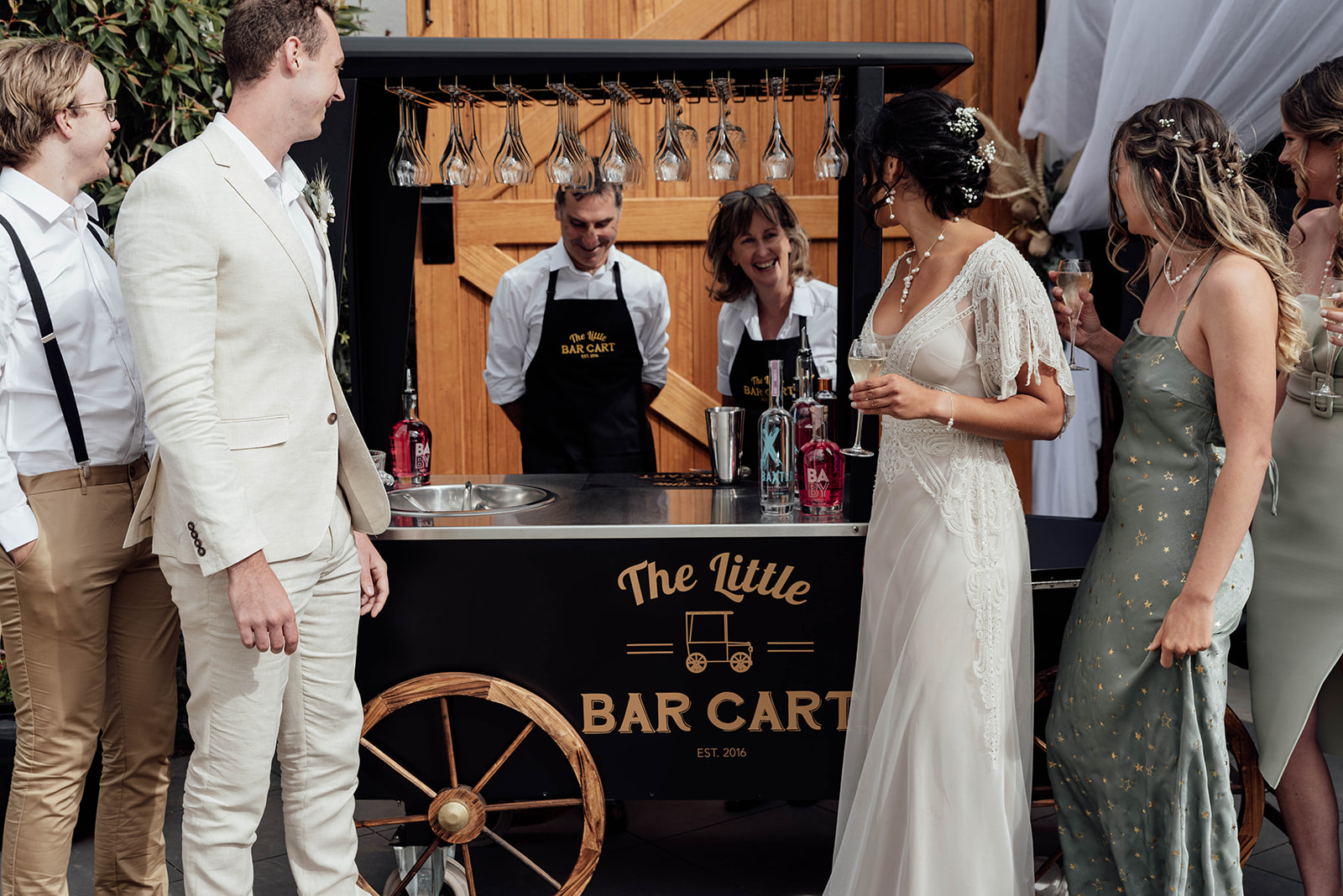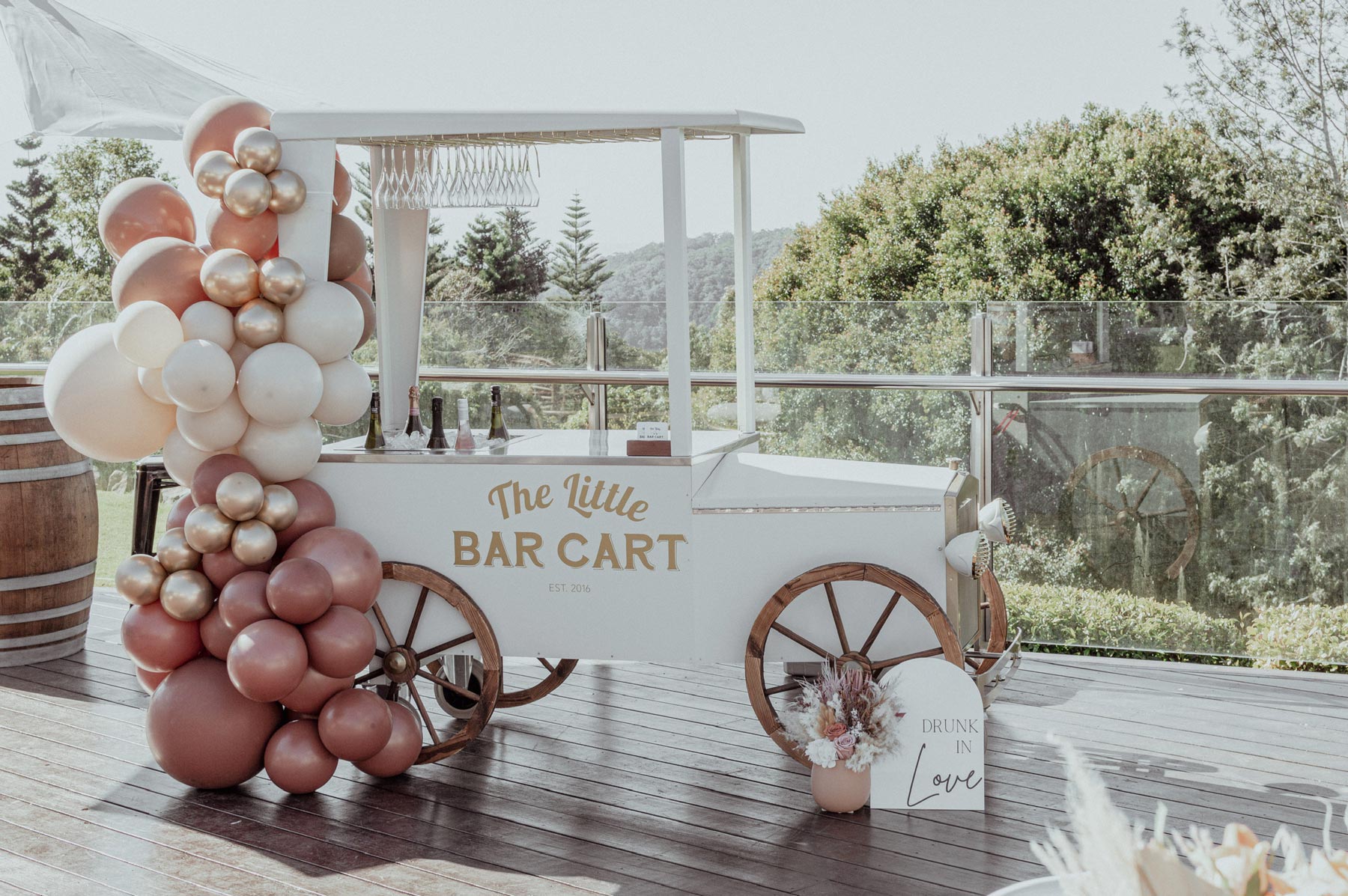 Light-weight
Highly portable
Eye-catching, unique design
In-built, insulated drinks well
Large storage space inside
Storage under hood
Overhead brass stemware racks
Rear door doubles as counter top
Commercial wheels, front with brake
LED fitted strip lighting
We began our initial licensee enquiry late 2017 and after a trip to Perth to witness The Little Bar Cart in action and help out at two events, we were sold. The Little Bar Cart Melbourne commenced business on the 1st January 2018 and we have not looked back since. Pippa and Trevor were amazing to deal with through all stages of the process, from enquiry stage, the launch of our business and ongoing continued support. They are only too happy to assist us in any way possible to make our business a success. If you are looking to start up a fun and vibrant business, we highly recommend opening your own The Little Bar Cart business in your region.
Being a part of The Little Bar Cart family has been such a rewarding experience! I never knew I had such a true passion for creating cocktails until I had started my business. It has become like creative art for me! I love being able to collaborate with my clients to create a drink menu of their choice. Seeing my clients over the top happy with the Little Bar Cart experience has always been rewarding and gratifying on its own. I am so happy with my decision to start my business with The Little Bar Cart. Pippa & Trevor had made the process and experience of being a part of TLBC so simple. Their kind and genuine support had made me succeed in my journey. It is them I am very thankful for helping me find my passion.
To all potential licensees, My partner and I hired The Little Bar Cart in Perth for our engagement party and immediately fell in love with it!
We struck up a conversation with Pippa who was servicing our event and found out she was the founder, designer, and visionary behind the business. Soon after we moved to Tasmania and often our conversation would drift back to how well The Little Bar Cart would fit into the event driven community in Hobart.
We both have full time careers and although we had a desire to start our own small business we thought this would be a barrier to us pursuing our dream. Pippa and Trevor explained their business model as well as their coaching framework and this gave us the confidence to go for it! Pippa and Trevor were with us for every step of the journey, the provided expert advice in starting the business as well as a methodical approach to building a social media following and enhancing our brand reputation even before our cart had arrived.
They helped us with everything from sourcing uniforms and invoicing strategies to providing the website, IT support and email domain. These were things we had not even considered but quickly became apparent how vital they were to get up and running smoothly.
Once we started actual events they were again there with us to offer advice to improve efficiency as well as often taking the time to talk strategy to break into the Hobart market, it was not long before we had the confidence to tackle events much larger than we initially thought possible! Pippa and Trevor have often been available to us to talk over problems that have arisen as well as solutions they have found and lessons learnt from their other licensees.
The Little Bar Cart Global is a supportive community that is continually growing, they are always there to bounce ideas off and watch similar small business owners successes. We have developed a strong clientele, continually growing social media following as well as a sought-after product all within 12 months; we have also had bucket loads of fun along the way helping to make other people's events as fantastic as possible!