To create an unforgettable hospitality experience with class and sophistication, that will 'WOW' the Client through exceptional service. Your imagination is just the beginning with The Little Bar Cart.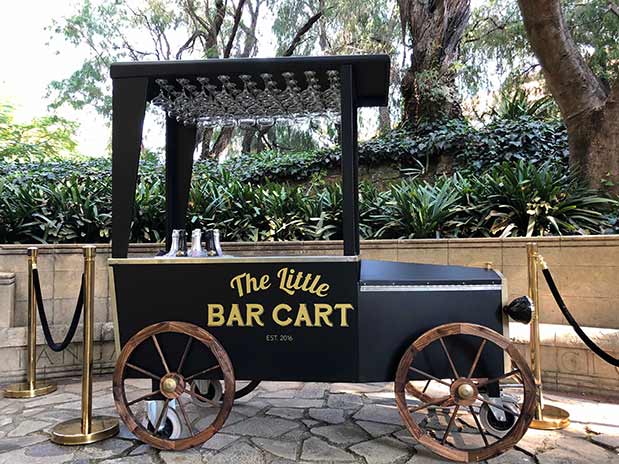 Welcome to The Little Bar Cart – home of the exceptional tailored beverage service!
The Little Bar Cart is an indoor and outdoor mobile bar service that can be utilized in almost any location. We bring the WOW factor to your occasion with our custom designed and hand-built Little Bar Cart, along with our polished and professional service team who strive to always exceed expectations. Our unique carts make the perfect addition to your wedding, birthday, VIP event, product launch, corporate event an much, much more.
At TLBC, your happiness is our driving force! We help you eliminate the cost, time, and energy that goes into setting it all up on your own. We can personalise your beverage service to suit your ideas and requirements, to include beer, wine, spirits, cocktails and non-alcoholic options.
The Little Bar Cart is ready to blow your guests away whenever and wherever with locations across Australia, the USA, and Canada. The rest of the world - we are coming!